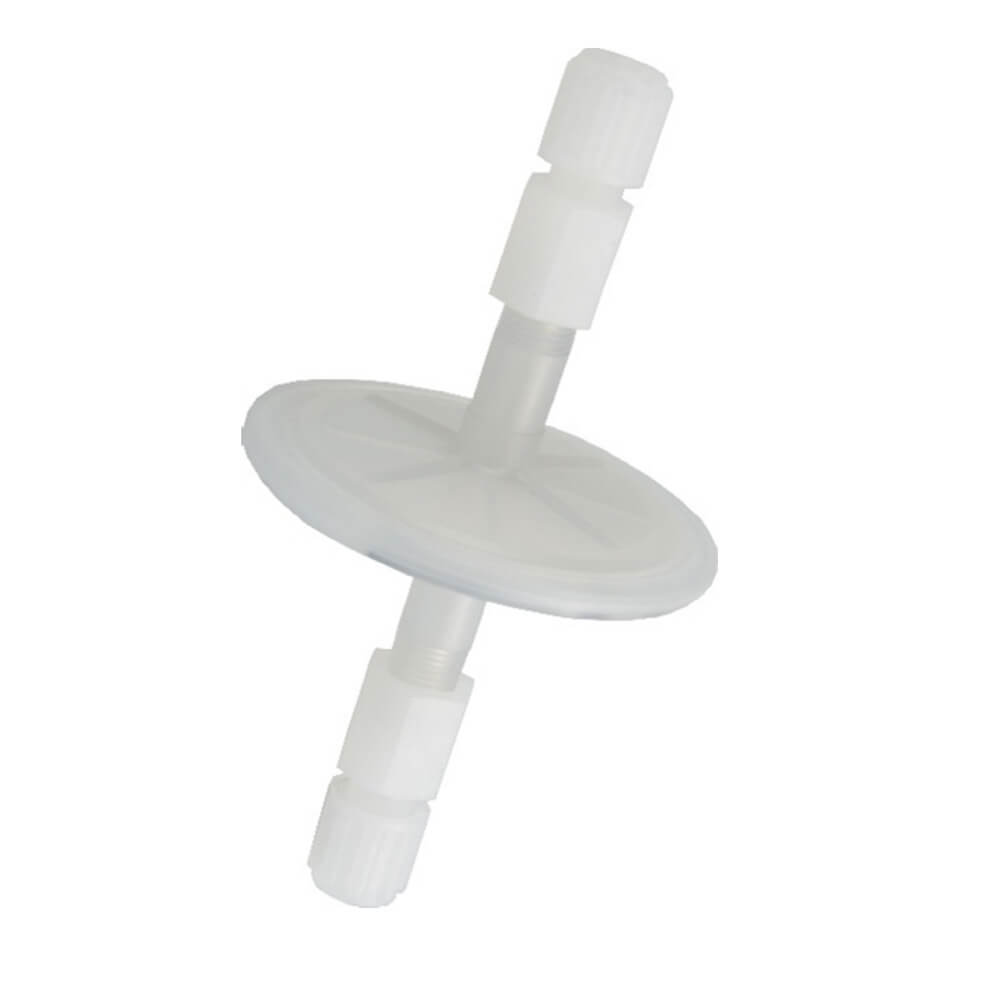 Properties
Reliable protection of the analyser against intrusion of liquids

Safe separation of liquid particles down to 0,2µm

Durable corrosion resistant inert semipermeable membrane

Quick and easy installation

Low dead volume for fast response time

Low differential pressure
Application
The liquid stops series LSare used for continuous extractive gas analytics. They are usually integrated directly upstream the gas analyzer and serve for blocking liquids coming with the sample gas to protect the analyzer from damage.
Technology
The liquid stops series LSare disposable filters that have to be exchanged after moistening. The filter body is made of PP and the membrane is made of PTFE. The membrane has a porosity of 0,2µm and an especially low pressure drop of only a few mbar. Regarding design special attention was also paid to an extra low dead volume for fast response time. Due to the NPT1/8"m-thread the sample gas connections can be determined variably by means of an appropriate screw fitting.
Functions
Due to the semipermeable PTFE membrane liquid drops and even fine liquid particles down to a size of 0,2µm are separated reliably and sample gas can pass the filter without falsification. In case of completely wetted membrane no further gas flow is possible. The easy-to-loosen optional PVDF fittings enable a quick and easy exchange of the device in case of liquid blocking.
You may also be interested in
Corrosion resistant heated PTFE diaphragm sample gas pump , 10,5 l/min flow rate, Motor IP54, Heater IP20 for ATEX Ex II 2G Ex h IIB+H2 T4 Gb