Who we are
We define ourselves as innovation drivers and we want to contribute to making the world cleaner place with our solutions. This includes the focus on components for emission monitoring, the focus on hydrogen and the focus on optimizing and securing industrial plants.
In our actions, the focus is our customer! Our processes are designed to achieve high quality products and solutions, good advice and high customer satisfaction.
And last but not least, we do not want to forget one important goal: We want to have fun doing what we do. Only when we share joy, success and positive things with each other do we become a unit as a company and step on the gas!
All of this is what we call PSG. #PerfectSampleGas.
What we do
Only what can be measured – can be improved!
We are convinced: The reliable and precise monitoring of emissions as well as the fast and highly available measurement of industrial processes to secure and optimize production plants are a key for a sustainable future.
As the PSG team, we make a special contribution to this every day. We develop, produce, and distribute our solutions for the sampling, transport, and conditioning of sample gases. But our mission doesn't "stop" at the components: With many years of experience and expertise in Process Analysis Technology, we develop and produce turnkey analysis systems – 100% Made in Germany.
Regardless of whether we work according to our customers' engineering or our own engineering. We see ourselves as a partner to our customers and offer everything from a single source, from consulting and engineering to final production and commissioning.
All of this is what we call PSG. #PerfectSampleGas.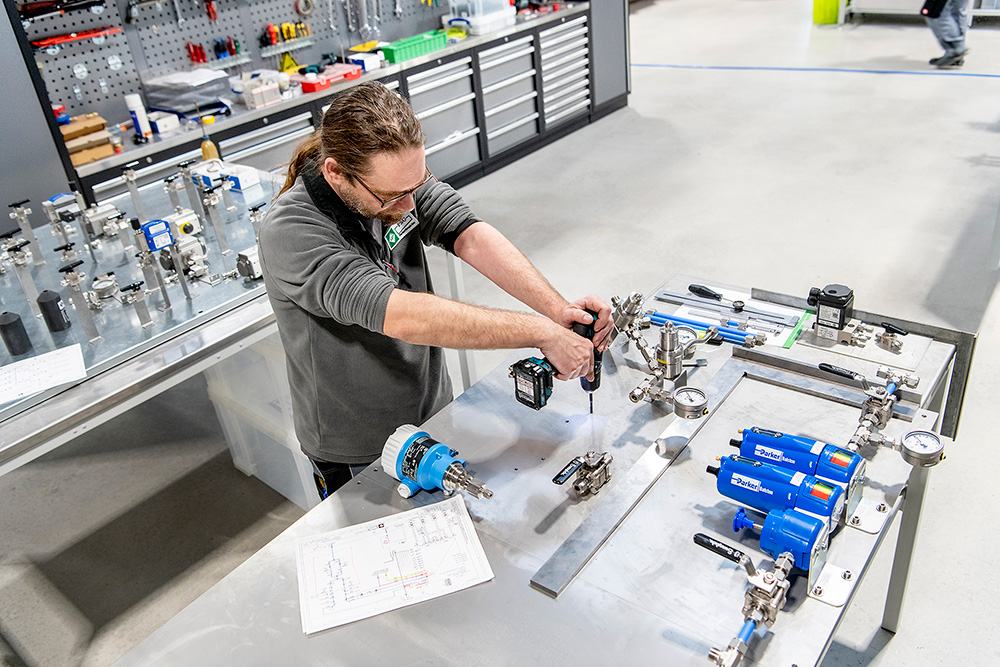 Who are our customers
We do not have customers. We have partners!
We often have business relationships with many of our customers that have lasted for decades. Additionally, with our new customers we focus on a partnership-based relation. We always want to achieve a win-win situation for both sides through good advice and perfect cooperation. We do not leave our customers in the lurch.
No matter whether they are manufacturers of analytical instruments, system integratorsor operators of industrial plants. We have many suitable solutions for a wide range of industries and applications – and if not, the #PerfectSampleGas team is sure to find them!
Gas sampling products
Self limiting Probe with 180°C holding temperature for use in IP 65 housing and explosion proof for ATEX Zone 1 II 2G Ex d IIC T3 and IEcEX